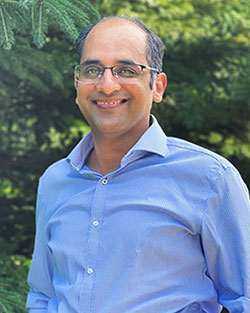 Dr. Puneet Kohli
Dr. Kohli grew up in a beautiful Town named Solan at the steep hills of the Himalayas in India and did my High School from St. Lukes School which not only helped me inculcate soft skills but also I learned to serve the community as part of our extra-curricular activities in the School.
Dr. Kohli graduated in 2007 from H.P. University and then finished my one-year rotatory residency from I.G.D.C Dental school rated one of the best in India. In 2008 he started practicing Dentistry and worked as a Dental Surgeon in the Eastern part of India and then opened his own private practice in Solan in 2010.
Dr. Kohli and his wife moved to Canada in 2012 along with his family and worked as a level two Oral Surgery Assistant in an Oral and Maxillofacial Surgery Office in Waterloo, Ontario. Dr. Kohliacquired his Licence to Practice Dentistry in March 2018 by passing exams Conducted by the National Dental Examination, Canada as part of the Equivalency Process with Top Grades/percentile and is currently a member of Alberta Dental College and School. In 2019 he completed one year of the Implant Residency Program from the University of Alberta in Edmonton.
Dr. Kohli continues updating and acquiring knowledge by attending Continuing Dental Education such as Mild to moderate Nitrous Oxide Sedation conducted by UOFA, Root Canals/ Endodontics and recently became an Invisalign provider.
Currently Dr. Kohli and his wife, Dr. Kaur, are the owners of another practice in Drayton Valley where they feel privileged to serve the community. He loves to serve all types of patients and provide treatment options to kids, adults and seniors. Dr. Kohli practices all sorts of Dentistry and uses the latest technology such as CBCT, Digital Scanner, Digital x rays and Intra Oral Camera as part of Diagnosis and Treatment Planning.
Being close to mountains Dr. Kohli feels at home and enjoys Bicycling, Hiking, Playing Badminton and starting to explore more adventurous activities.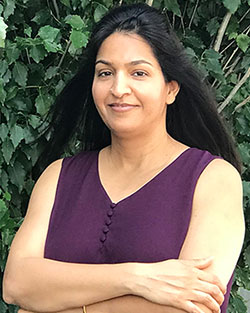 Dr. Manmeet Kaur
Dr. Kaur is a graduate of HP University, a renowned dental school in India. With a degree in Bachelor of Dental Surgery (BDS) in 2007, she started her dental practice in India. In 2012, after having worked in India for five years, she moved to Canada with her husband, Dr. Kohli. In 2017, she is amongst the top 5% of internationally-trained dentists that received the National Dental Board of Examination Canada's equivalency certification on the first attempt. She started working as a General Dentist in Mississauga, ON and in the same year moved to Drayton Valley and has been serving Drayton Valley ever since. Dr. Kaur believes in constantly updating herself in the field of dentistry and therefore undertakes continuing education courses in Canada.
Dr. Kaur treats all her patients with empathy and respect and makes sure that the patients feel as comfortable and relaxed as possible. She truly cares not just for the oral health of the patients but also for their general well-being.
She looks forward to working with you in Leduc and taking care of all types of dental needs.